If you're tired of paying high TV bills or switching between different streaming services, trying to find the one that will be budget-friendly and give you everything you want, you might want to install Sling TV addon on Kodi.
This popular, money-saving steaming option is an offering you can't miss.
Here in this article, you will find out everything you need to know about Sling TV Kodi addon, as well as how to install Sling TV to cut the cord and enjoy your favorite TV shows.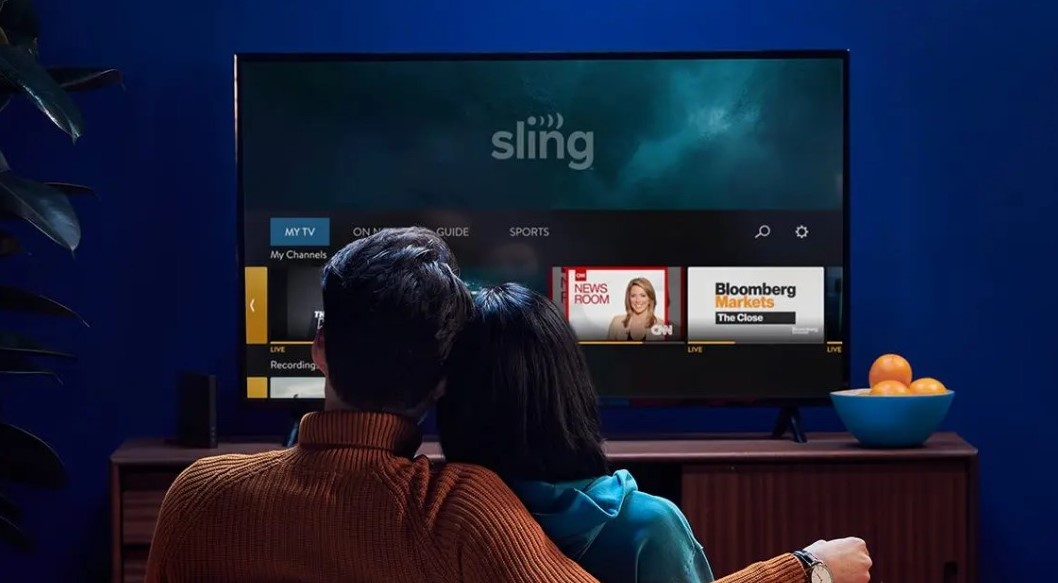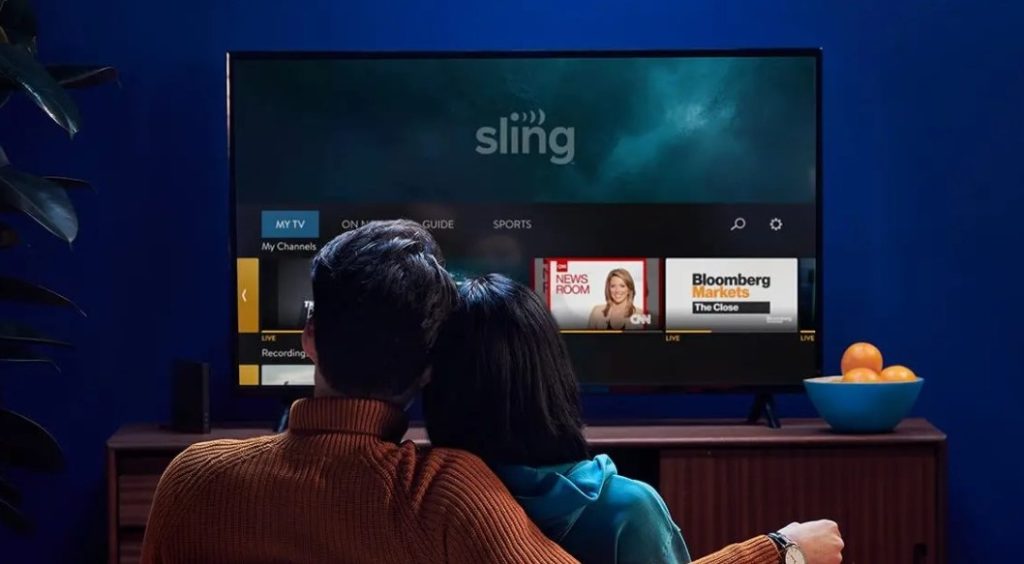 What are Kodi and the Sling TV Kodi addon?
Before moving on to the core of the article (Sling TV installation), let's first figure out what Kodi and Sling TV are.
The simplest definition for Kodi would be free and open-source media player software, allowing you to do what you want with your entertainment — listen to music, watch and record movies and TV shows, share photos, and even play games.
One of the most popular add-ons available on Kodi is the Sling TV add-on, created by an independent developer.
Sling TV is a streaming television service letting you stream news, live sports, movies, and many other TV shows from the Internet.
Originally, to watch Sling TV anywhere in the US, you do not need a DISH subscription. You only require an internet connection and a Sling TV package.
If you want to access the service on Kodi, you need to have an active Sling TV subscription. Therefore, to enjoy various content, you must enter your Sling TV login credentials.
Although, if you do not have a Sling TV subscription, you can always sign up for the Sling TV or use the similar unofficial Kodi addon that comes from GitHub.
Another thing you should bear in mind is that Kodi add-ons that bring live TV channels are only available in the USA (as is the case for the Sling TV add-on) or in a limited number of countries.
Therefore, you won't be able to access them if you are abroad.
The only way to bypass the restriction is to change your IP address, using VPN.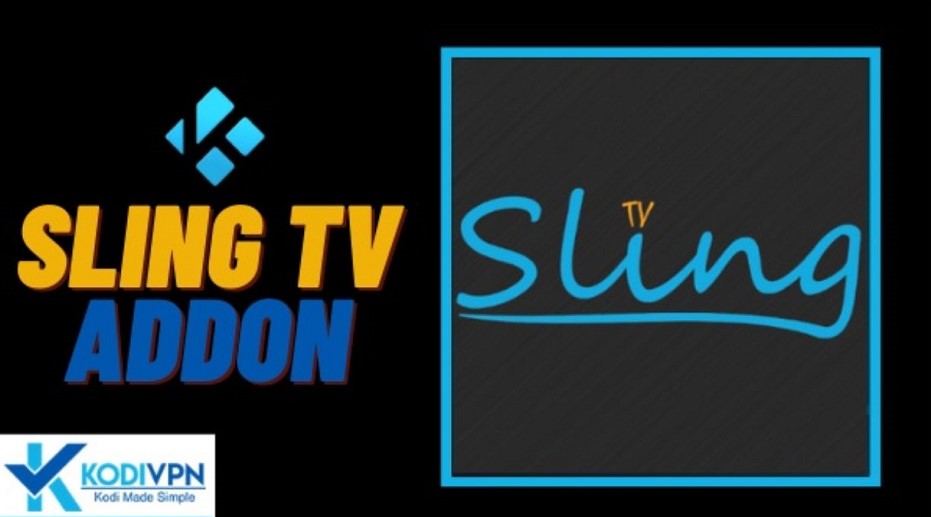 Sling TV packages
This online streaming service offers you three channel packages. What are they exactly? Sling Orange, Sling Blue, and Orange + Blue.
Sling Orange and Sling Blue are both priced at $35 per month but include their own channels. Sling Orange has a little over 30 channels that are ideal for sports and family. It offers free 50-hour DVR and only one streaming device at a time.
Sling Blue gives you access to more than 40 different channels designed for news and entertainment.
Sling Blue, just like Sling Orange, has a free 50-hour DVR, however, in this package you can watch Sling TV on 3 devices simultaneously.
If the channels provided by one of the packages are not enough for you, there is a third option. The third package is called Orange + Blue.
As you can guess, it is a combined package of the previous two, offering more than 50 channels.
The total price for it is about $45 per month, which is still less than on other streaming platforms like, for instance, YouTube TV.
Besides all the packages described above, you can always add other extra channels as well as Premium ones.
Bear in mind that the Sling TV Kodi addon does not provide a free trial, only a half-off deal on the first month.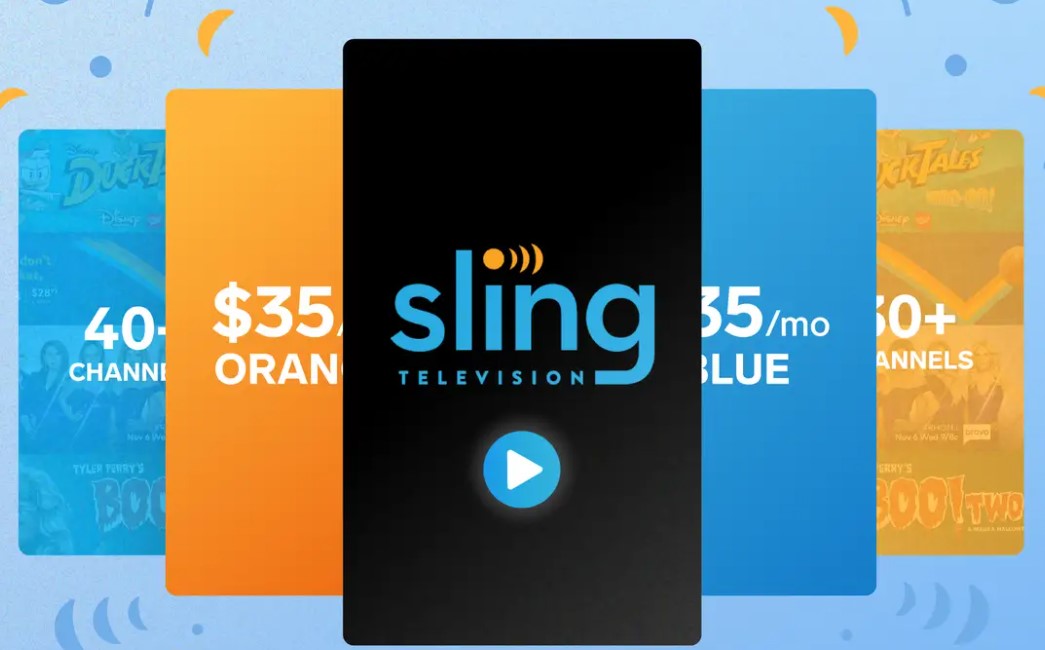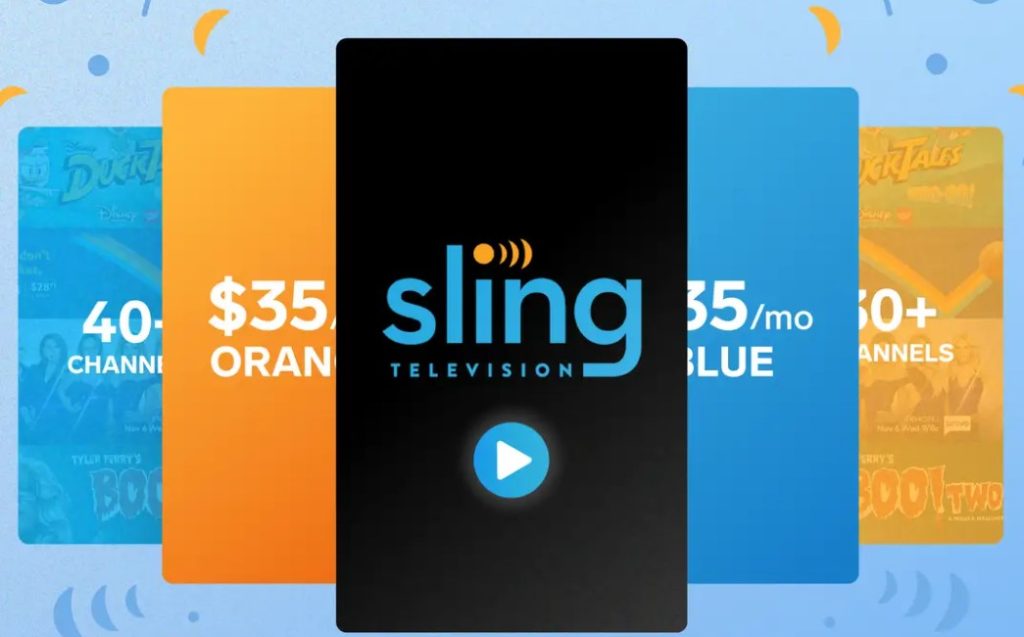 Platforms Sling TV work on
The most pleasing thing is that you can install Sling TV on the best streaming devices, as well as on almost every platform you may consider.
It can be such popular platforms like Roku and Amazon Fire TV (the top two platforms in the world), or also Apple TV, Android TV, Chromecast, etc.
It also does not avoid some smart TVs from Samsung, LG, and Vizio.
Apart from TV devices, you can watch Sling TV on mobile devices like Android and iOS phones and tablets or a PC. Sling TV is available on Xbox Series S and X, the Meta VR platform, TIVO Stream, and Facebook Portal devices.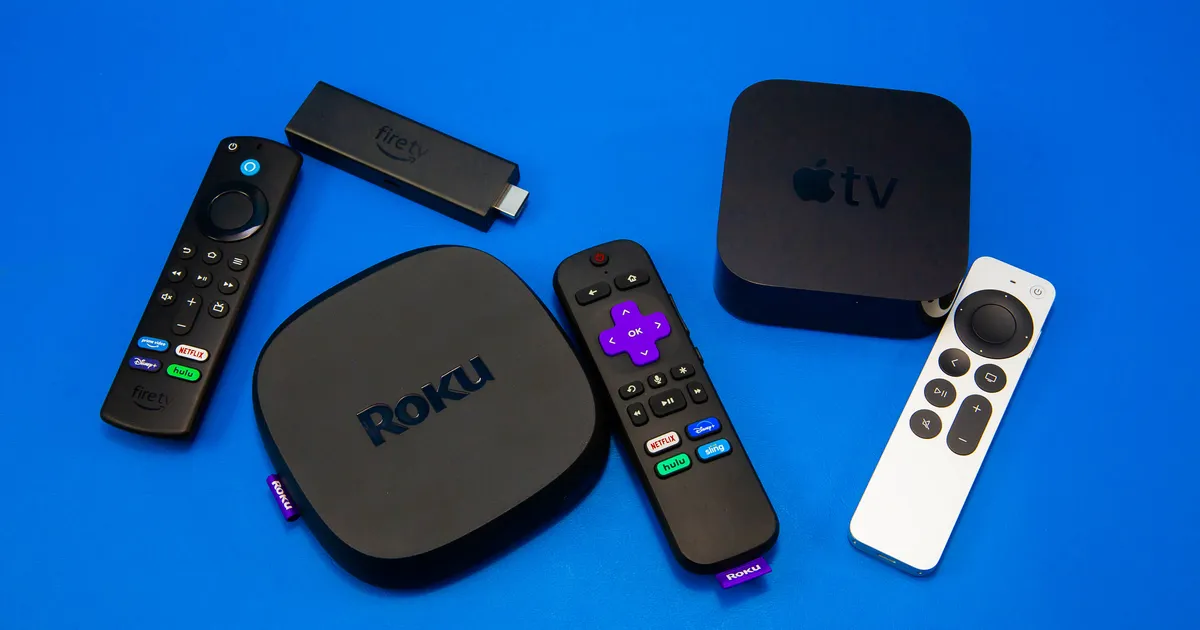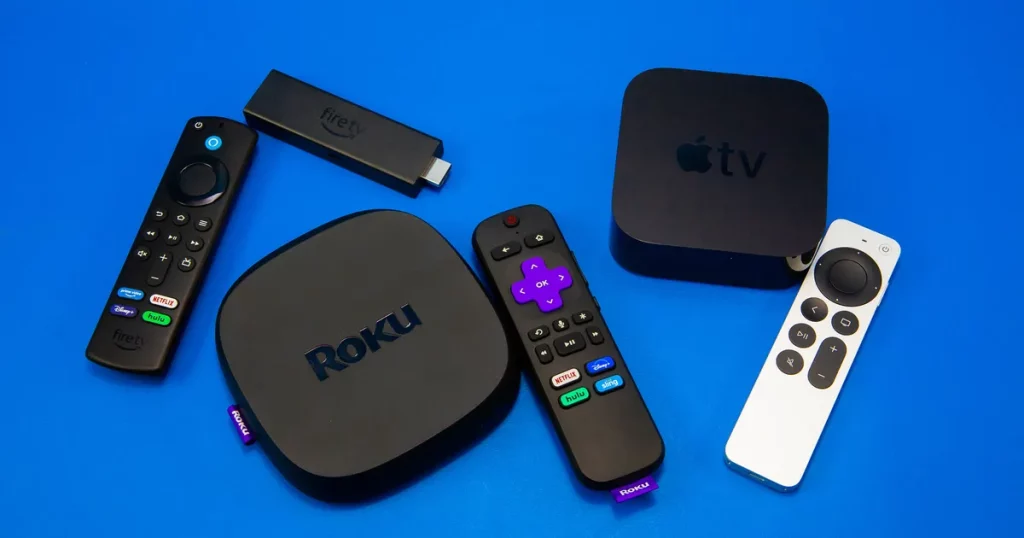 Pros and cons
Let's quickly go through the advantages and disadvantages of the Sling TV Kodi addon.
Now it is time to look at how to install Sling TV Kodi addon.
Ways to install Sling TV addon
As mentioned above, the Sling Kodi addon is pretty popular among people.
Therefore, I decided to write down the steps you need to take to install Sling TV addon.
Here they are:
Launch your Kodi application and tap Add-ons on the main menu.
Tap the package installer icon located at the top (an open box icon) to go to the Add-on browser.
Select the Search button.
Look for the Sling TV addon in the search bar and tap on it.
You will be redirected to an info page, where you should tap the Install button to download the addon.
The window will open and ask you to install some additional dependencies. Hit OK to download them.
When the Sling TV addon is installed, you will get the installed notification.
Launch the Sling TV Kodi addon and click Sign-in to log in with your Sling TV login credentials. Now you can watch Sling TV, enjoying your favorite live TV channels.
If you do not have an account, you can sign up and get a half-off deal on your first month.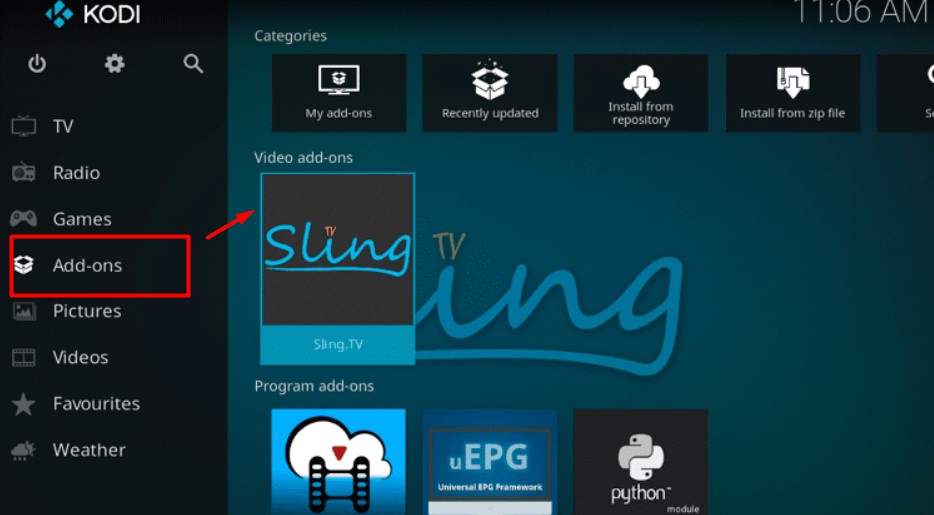 How to sign up for the Sling TV Kodi addon
Launch a browser and go to the official Sling TV website.
Click the Watch now button.
Enter your email address and create a secure password for your account.
After clicking the Register button, it is time for you to choose the Sling TV package (Sling Orange, Sling Blue, or Orange + Blue).
You can also add some desired addon services and Premium channels like HBO and Starz to your package.
Complete the payment process, entering your payment details (you can select between a credit card and PayPal).
Click the Finish & Submit button to complete the process.
Now you can install Sling TV Kodi addon and start using it.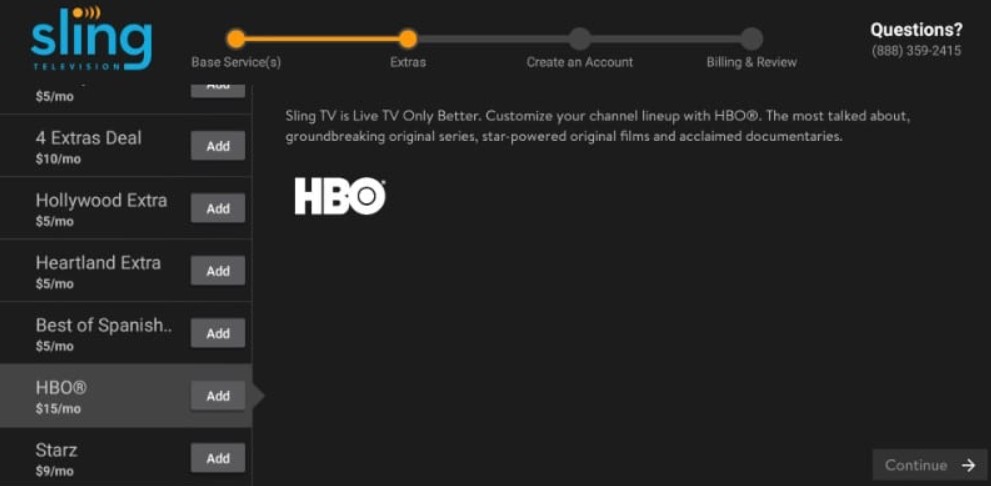 Ending thoughts
Kodi software has multiple addons, probably, making it difficult for you to find the addon which will meet all your needs and will appeal to you.
In my opinion, the best one that works really great is the Sling Kodi addon. It offers great quality and a large amount of various content you can choose from.
As you can see, it is quite simple to install Sling TV Kodi addon and it won't take much time. So, try to install Sling TV to see its qualities for yourself.
But using the Sling TV Kodi addon, as well as other streaming services, do not forget about your safety — use a good VPN that will guard you against viruses, and theft and will encrypt your data to prevent it from stealing.